Ad blocker interference detected!
Wikia is a free-to-use site that makes money from advertising. We have a modified experience for viewers using ad blockers

Wikia is not accessible if you've made further modifications. Remove the custom ad blocker rule(s) and the page will load as expected.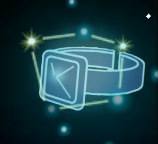 The
Treasure Hoard
is an in-game list of all the treasures you have collected throughout your exploration in
Pikmin 2
. Some differences in the list occur between the NTSC and PAL versions of the game, owing to the fact some objects are real life brands, and the licensing and recognition of these vary between regions. It is the counterpart to the
Piklopedia
; these two also share the same music. Every item in the treasure hoard contains a journal entry from
Olimar
usually but not always pertaining to the item, as well as sales pitches written by the ship than can be unlocked by collecting a specific series of somewhat related items. There is one sales pitch per item, plus one sales pitch per series.
The total treasure value in Pokos is 26,985 in the NTSC Version, 26,790 in the PAL Version, and 26,181 in the Japanese version of the game.
Series
Treasures