This article is a stub. You can help the Pikmin Wiki by expanding it.
This article or section needs to be cleaned up, either its format or general style. It may be minor or major, but even subtle changes matter.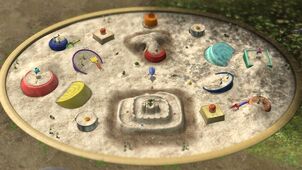 Sandpit Kingdom is the tenth stage of the Pikmin 3's Bingo Battle.
Layouts
Layout 1
Unknown
​Layout 3