Pikmin 2-e
was an e-Reader game that came in two series including
Pikmin 2-e Collection Series 1 and Pikmin 2-e Collection Series 2.
The games were released in Japan because the e-Reader died in North America. There were 60 cards, 12 cards in each pack. You need the Game Boy Advance/Game Boy Advance SP, the cards, and and the e-Reader connected to the Gamecube in order to play the games. These were:
Hikkonuki Pikmin
Olimar must pluck as much Pikmin as possible.
Tekuteku Pikmin
You must get the Pikmin to the end of the course.
Tsunagete Pikmin
You must alter the platforms to get the Pikmin to the Research Pod.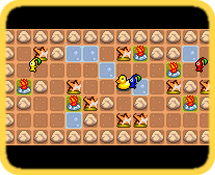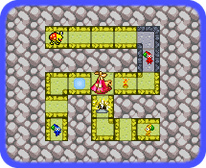 Ad blocker interference detected!
Wikia is a free-to-use site that makes money from advertising. We have a modified experience for viewers using ad blockers

Wikia is not accessible if you've made further modifications. Remove the custom ad blocker rule(s) and the page will load as expected.